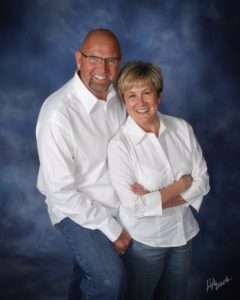 Pastor Jimi and Lynn Heslop have served God faithfully and live to represent God well. They understand that God uses the brokenness of their lives to serve the broken in life. "The saying is trustworthy and deserving of full acceptance, that Christ Jesus came into this world to save sinners, of whom I am the foremost." (1 Timothy 1:15 ESV). We would love the opportunity to walk with you as we learn to follow Christ together!.
ASSOCIATE PASTOR CHAD BEARDEN
Associate Pastor Chad and Kim Bearden surrendered to the Preaching ministry in March 2017. Chad has been instrumental in helping to form the church family, and his incredible love for Christ, his family, and his church family is inspirational.